Kids Art Painting | Ocean Water | Map Technique Lessons
By Spramani
In this blog I want to share some really creative ways children can paint beautiful textured ocean water, with 8 different techniques.
These lovely textured paintings can be used to make maps and other projects.
I'm teaching this lesson because I've gotten lots of request from teachers looking for fresh new ideas on map making.
These techniques will help children create interesting ocean marks around their landforms.
All of these textures can be handcrafted by children of all ages.
Rather than slapping down blue paint for water on maps, I want to teach how you can get kids to artistically connect with their learning.
These projects have one function, to give kids fun ways to express through process based ocean water painting.
Learning about maps is fun, but functional unfortunately.
I would like to combine learning geography, with visual arts, and make it even more interesting!
A child given the opportunity to create in this way will apply these skills later in other amazing projects.
Remember to be flexible and allow children to be expressive, children will love to learn geography!
These ideas can work for K-12. Young kids will need more hands on help, and older children can do more steps independently.
Benefits to learning ocean & map facts while creating water textured paintings
Kids learn in layers, and can connect information through the process of expressing.
This makes creating more meaningful with purpose.
Ocean water paintings become very precious, and kids become selectively deliberate in creating and planning map designs out.
As a teacher you can lead kids into the artistic process by working this way.
Tips!
After creating some of these ocean water paintings, collect and save them for future map making projects, save every scrap!
These textured paintings can be collaged into projects like a compass rose or even bookmarks.
If you don't live by a large body of water to observe, check out YouTube educational videos, Discovery website is great, or look at books and encyclopedias. YouTube has some great educational ocean video's just for kids.
* Note – I recommend kids do fun fact learning before you create ocean water paintings.
Ocean Fun Facts to Learn:
Here's just a few fun fact questions you and your students can learn about.
I dive deeper in my ocean art curriculum, coming out fall 2017 ( opt-into our newsletter to get announcement when it's done).
Why is the ocean blue?
Why does some parts of the ocean look darker?
What is a coastline?
What causes waves in the ocean?
How much water covers our planet?
Why is the largest body of water salty?
Map Fun Facts to Learn:
What is a globe?
What is a map?
What are the four orientations to the four directions?
What is a compass rose?
What is a map Legend?
Visual Art Terms (Elements of Design)
Texture
Color Wheel
Complementary Colors
Contrasting Colors
Mix-Media
Wax Resist
Water Wash
Art Supply Materials For All 8 Textures: 
You don't need to buy everything at once, I just have everything together here for all 8 textures: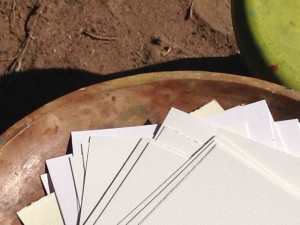 Paper Surface
Watercolor paper (Standard (9 x 12 pad)
Plain white copy paper 8 1/2 x 11, or 11 x 17
Thicker white printer copy paper 11 x 17  (some thing heavy that does not rip easy when wet, maybe 100 lb book weight)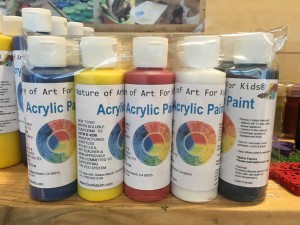 Paints
Acrylic (Kids Safe non-toxic paint, click here to buy)
Watercolor (we used our primary mixing watercolor paints called Ready Friendly, click here to buy)
Dry watercolor cakes (we used our dry watercolor cakes that come in a large variety of colors, click here to buy)
Watercolor crayons, these turn into paint when they get wet, just another fun way to paint (click here to buy)
Paintbrushes
Large (we used our kids three size set of paintbrushes, click here to buy)
Medium
Small
Sponges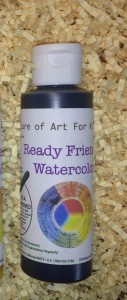 Technique Supplies:
Yarn or String (any color)
White Basic Wax Crayon
Spray Bottle
Color Wheel (you can find one online and print out to show kids)
8 OCEAN WATER – TEXTURE TECHNIQUES
1.  SALT ON WET WASH
Sprinkle salt on top of a wet wash of paint, salt will start to gather the watercolor pigments.
This effect will be different with different grains of salt, and wetness of each paper.
With a spray bottle, gently spray water over salt. You will see the texture change and move around. Its fun!
Leave to dry completely, then brush off the salt from the paper.
You might have to scrub hard to get every grain off.
2. PLASTIC BAG TEXTURE
Crinkle plastic or wax paper over wet paint, let dry completely, then remove plastic from paper. You should see interesting marks left.
3. BUBBLE WRAP TEXTURE
This texture was so much fun to do and easy. I was looking around for plastic and found bubble wrap instead!
So, paint the paper with a wet wash, then lay the bubble wrap on top. Press firmly, then leave flat to dry for a few hours. Pull off and wow!
If  you look at the four small black booklets I created, Ocean, River, Lake and Pond, you can see how great this creates a nice texture.
4. YARN TEXTURE
This was a blast also to do, I'm planning on doing more of these.
Get any yarn or string, does not matter thickness or color. Put dark blue into a bowl and cut many yarn pieces, submerge the yarn in the blue paint to soak up the color, then creatively place the string in the places you imaging water current around your landform.
Leave to dry flat for a few hours, then pull off. After you pull them off, you can paint a wash of color over the marks.
5. CRAYON WAX RESIST 
This ones tricky for kids at first time.
You want to have kids draw out the content or land from first, then take a white crayon and draw current rings around the landform.
Whats tricky is you can't see the white marks your making.
Show kids first on a different paper what wax resist does so they understand the technique and effect you're trying to go for.
This map came out nice.
6. PAINTING WITH A SPONGE ON DRY PAPER
If you look closely at the Africa painting I went in and painted the brown first and let dry.
Then I did a technique called dry watercolor painting. So the green would not blend into the brown like my sample of the other Africa map.
If you look closely you see the brown blend with the green and they blend as a wash. So this is called dry watercolor painting, using less water on by paintbrush.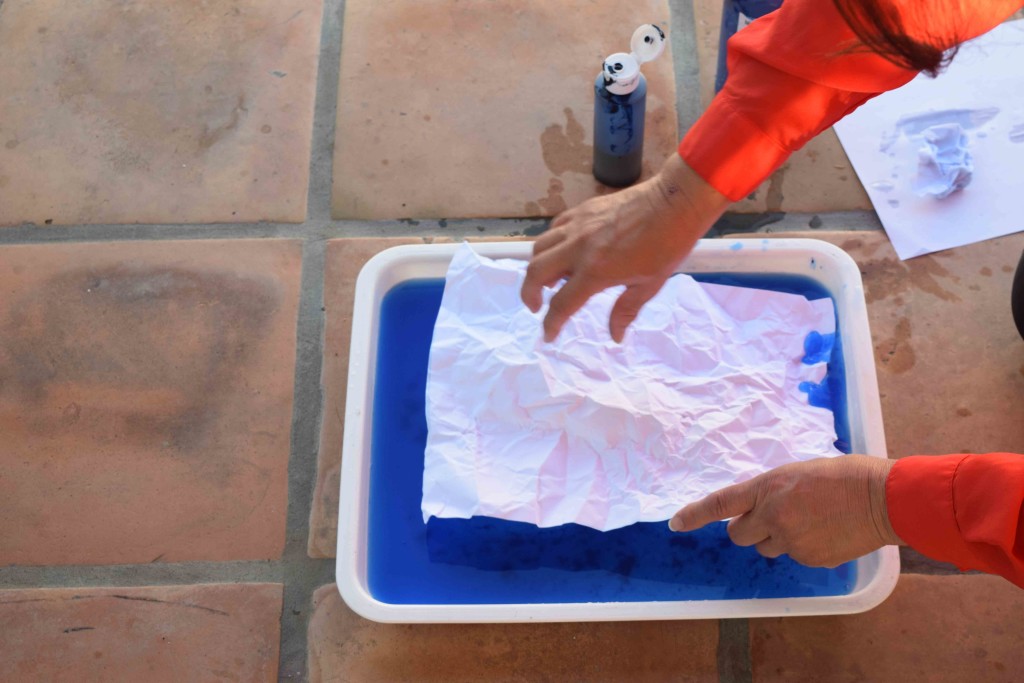 7, VINTAGE MAP LOOK
Get a large blank paper and crumble up slowly and carefully, slowly unwrap trying not to tear the paper. Once you have it all unfolded, smooth flat. Dip paper into blue paint prepared before hand. We used our acrylic brilliant blue paint by dripping a few drops in the water. I like the acrylic better than watercolor because I can make the mixture darker. The darker pigmented paint gets into the creases. You will see the paint stain all the crinkles giving the paper an old vintage look. If you have an iron handy, you can later iron paper smooth for kids to write and paint on better. Looks so nice, or leave between some heat books for a day or two.  I didn't do that for any of the pictures you see here.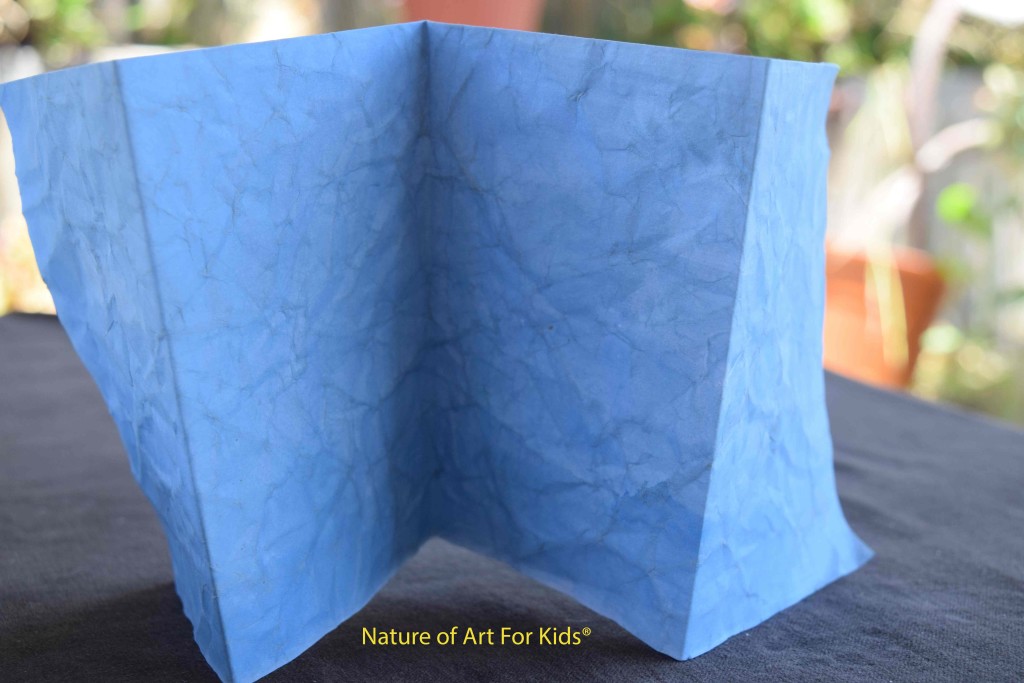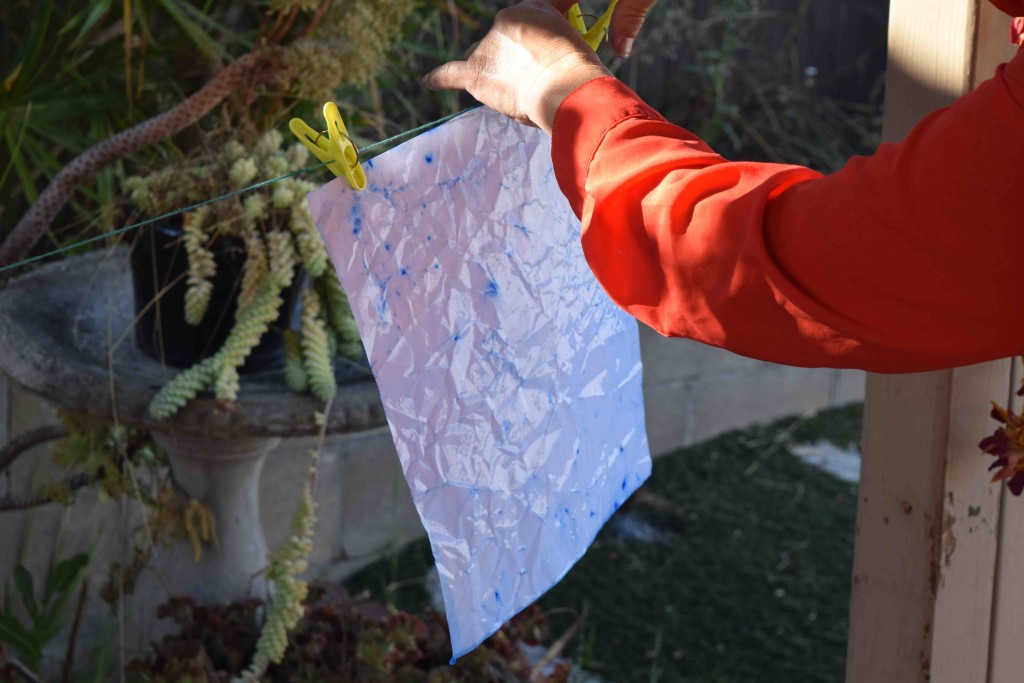 8. DRY BRUSHSTROKE
Here are some fun bookmarks we made with our scraps, then had lamented. With the dry scraps of the salt textured paper, I taught some of my students how to make brushstrokes over dry paper. Similar to the sponge painting on top. If you look closely the new small water brushstrokes are clean and don't blend. We used some of the dry watercolor cake paints with very little water to make nice clean dry brushstrokes.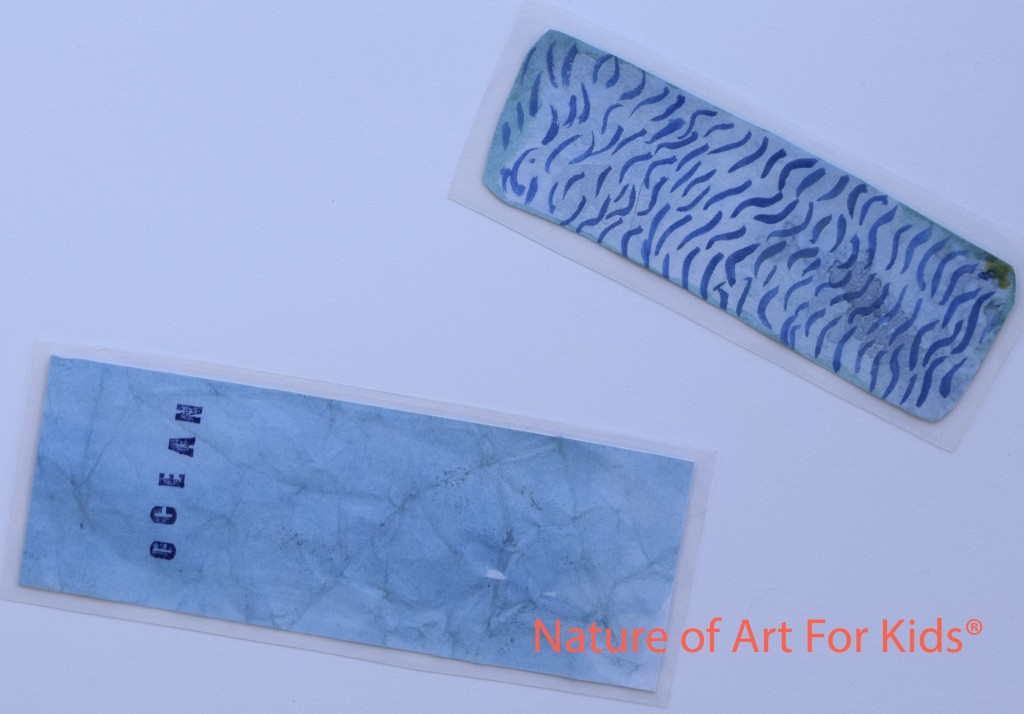 Try making all these types of textures, so much fun!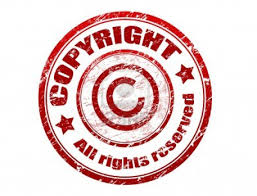 All rights reserved ©, Nature of Art For Kids®
No part of this blog may be used or reproduced in any manner whatsoever without written permission except in
the case of brief quotations embodied in critical articles and reviews.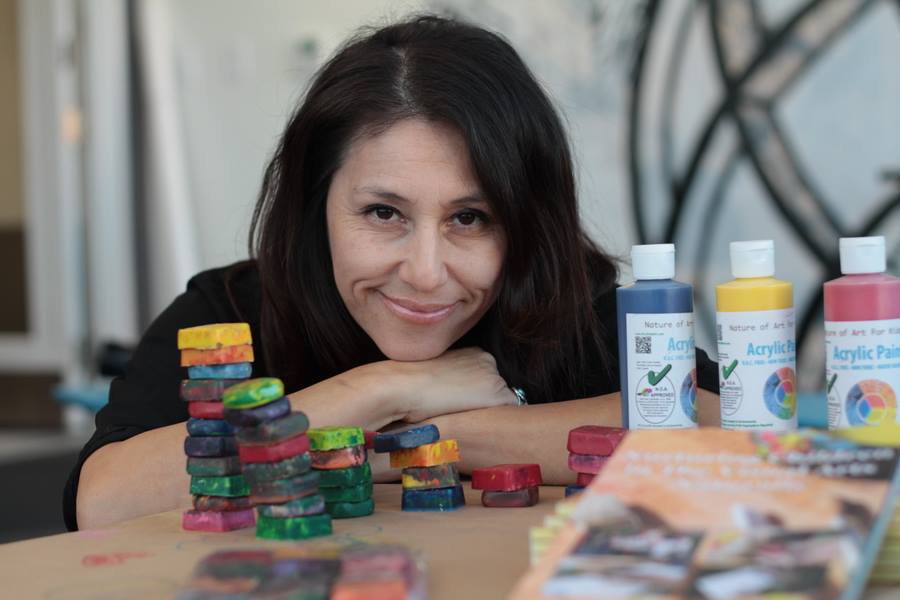 Spramani Elaun is an American natural art teacher and author of several art education books for children. Spramani Elaun has nurtured visual art lessons for thousands of children. She is founder of Nature of Art For Kids® Art School, an Earth-friendly non-toxic paint manufacturer, and founder of Colour Blocks™–the original square block recycled crayon company—and Art Kids Zone venues across the West Coast.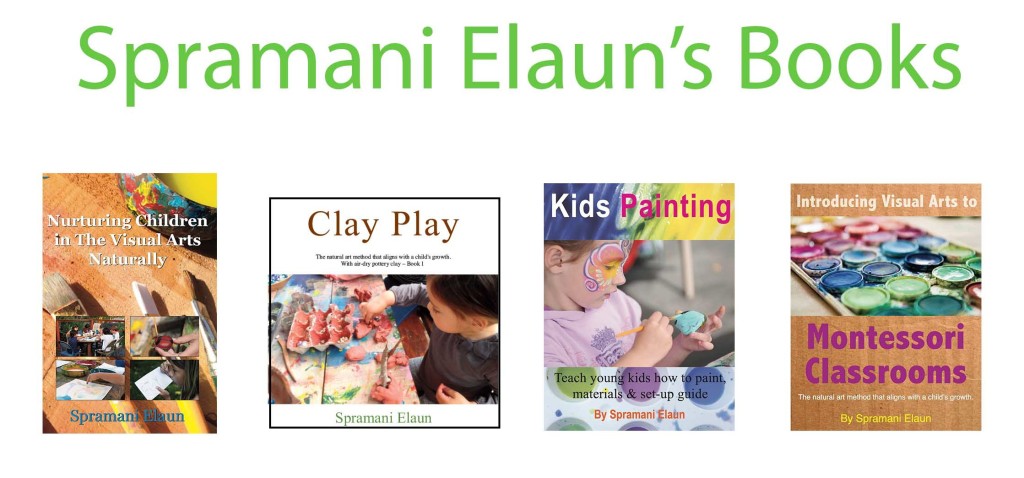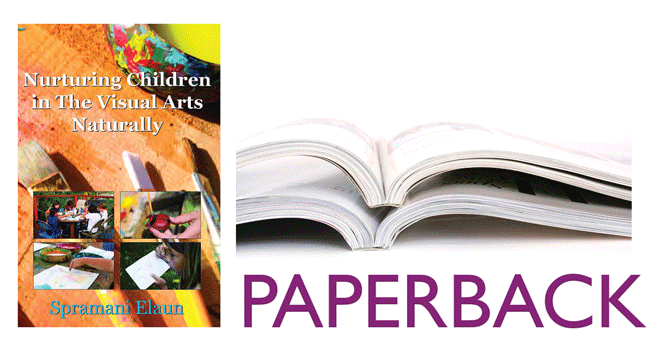 Nurturing Children In The Visual Arts Naturally 
5 Star Amazon Rating!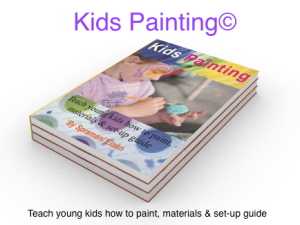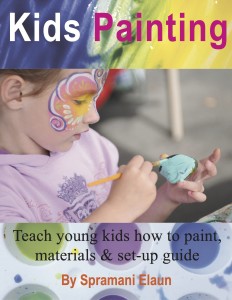 Kids Painting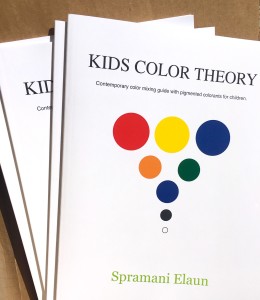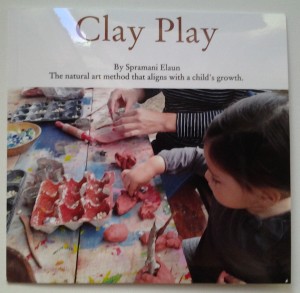 New Book! Clay Play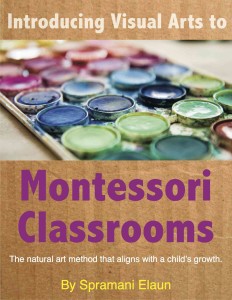 Introducing Visual Arts to Montessori Classrooms
5 Star Amazon Rating!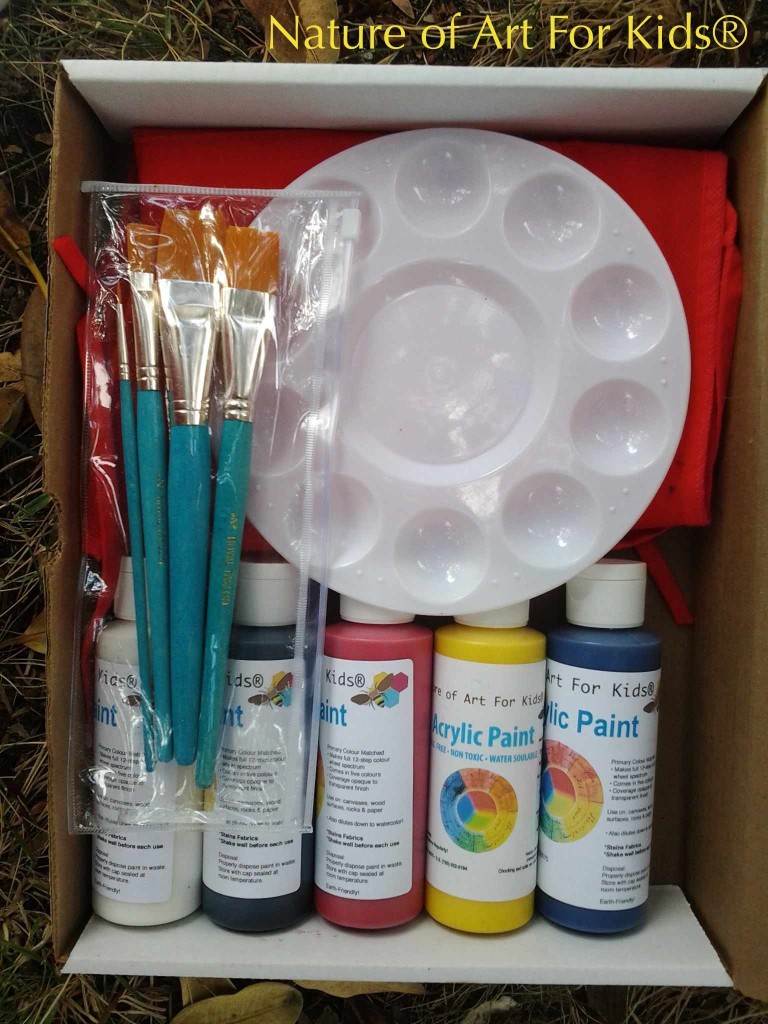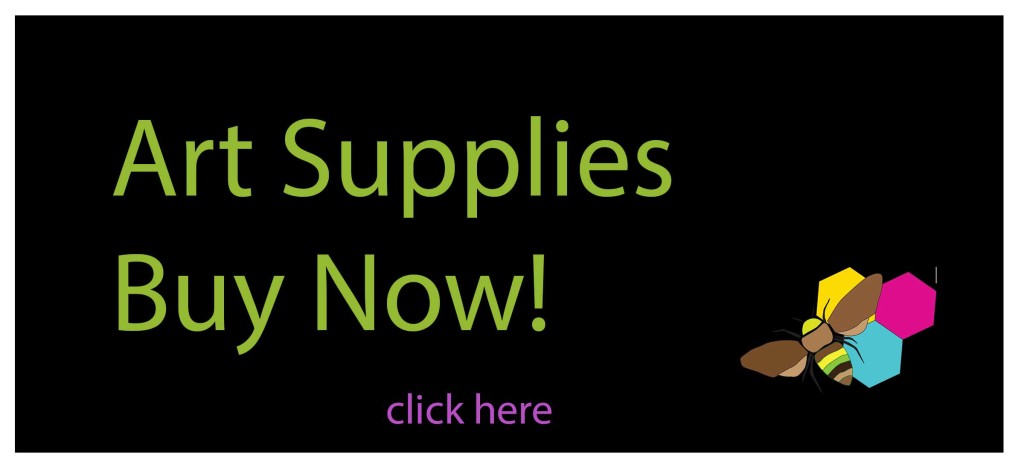 Please follow and like us:
About the Author: admin