By Spramani Elaun
I'm sharing this blog for two reasons, one – I want to demonstrate how a story book can be a great spring-board for an art lesson.
Two – introduce a bright bold color pop project kids can do easily.
My focus medium is  – Oil Pastels
My book inspiration: We're Roaming in the Rainforest,
an Amazon Adventure, by Laurie Krebs and Anne Wilson, published by Barefoot Books.
This book retails for $8.99.
This book is fun chatter of Amazon rainforest animals brightly illustrated with lots of color!
The story leaps you through the day of some fun species that live in the rainforest.
As an art teacher, I really liked the colorful illustrations, and could see a number of drawing projects that could inspired kids to make art.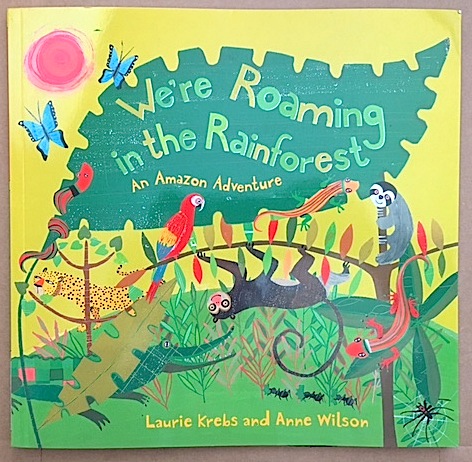 About Oil Pastels
Oil pastels are bright in pigment.
Artist use oil pastels because it's a cheaper way to make bright colorful artworks.
Oil pastels look like crayons, but glide on paper surfaces more oily.
Oil pastels are a mix of non-drying oil and a wax binder.
The finish is creamy and oily.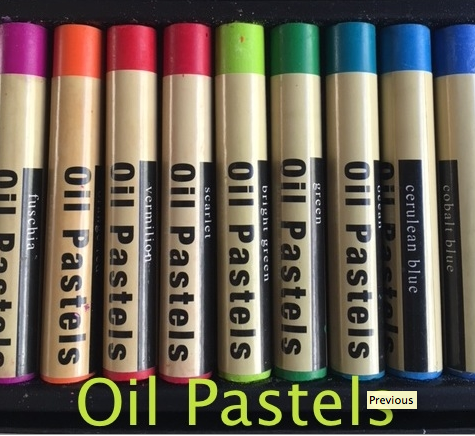 Messy Tip:
Oil pastels have a bad wrap for being super messy.
Here's how to show kids to keep messes controlled.
First, show kids how they work, point out the loose curds that can be left on the surface after coloring.
Show kids how to blend them into the drawings with their fingers or a Q-tip.
Teach kids Not blow them away.
Blowing pigments away can stain clothes or surfaces.
Teach kids how to go to a trash can and tap lightly any wax curds on the surface of their artworks.
I always teach my students to blend, and not waste oil pastels curds.
If you don't explain this to kids they will automatically just blow them away, which creates messes and smeared artworks later.
Practice with just one color first.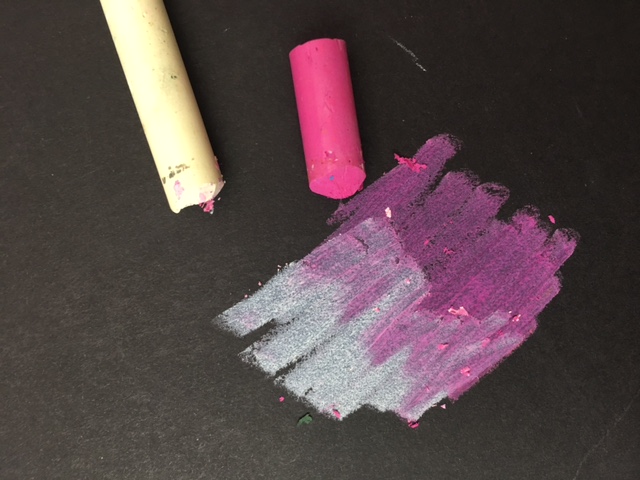 Materials List
Black uncoated Paper
Practice paper
Pencil
For this project I recommend a basic student grade set of oil pastels, which can be picked up at any kids art supply store.
Prices can range from $5.00 to $20.00, depending on colors and quantity count.
Only purchase non-toxic student grade, not adult artist grade oil pastels.
You will need black uncoated paper, or black poster board, or black tag board.
Be sure paper is not glossy or coated with a finish. Oil pastels need something to absorb into to work well.
A white oil pastel will be what I recommend you draw shapes and forms with for this project.
This will give your artwork great color pop against the black paper.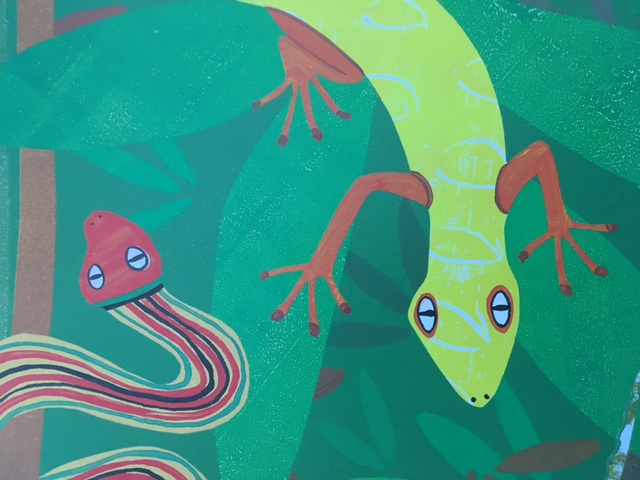 Create fun shape outlines
These are sample pictures from the book We're Roaming in the Rainforest,
and other fun basic outlines that can easily be copied like a snake, gecko or spider.
The spider drawing is great for explaining a quick lesson on symmetry.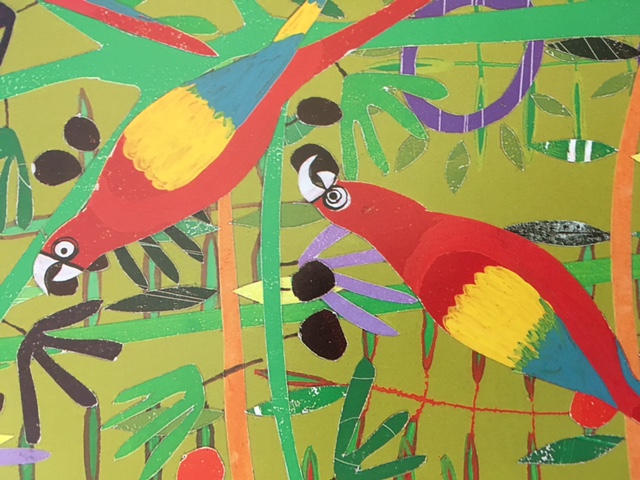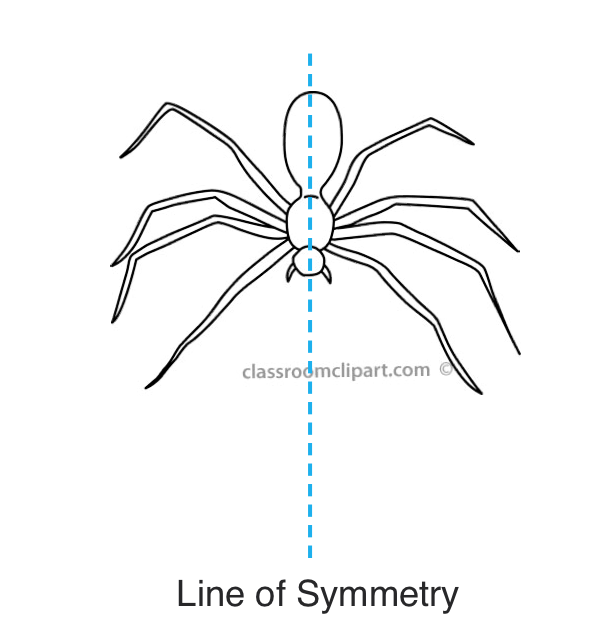 Project Steps
Decide which species your student wants to draw.
Practice the outline shape on a plain piece of paper with an oil pastel.
Be sure the artwork is very basic and has a clear outline shape easy to follow.
Have kids practice on plain paper first, so kids can see how oil pastels are greasy and glide.
Most kids might think because they look like a crayons they will behave like one.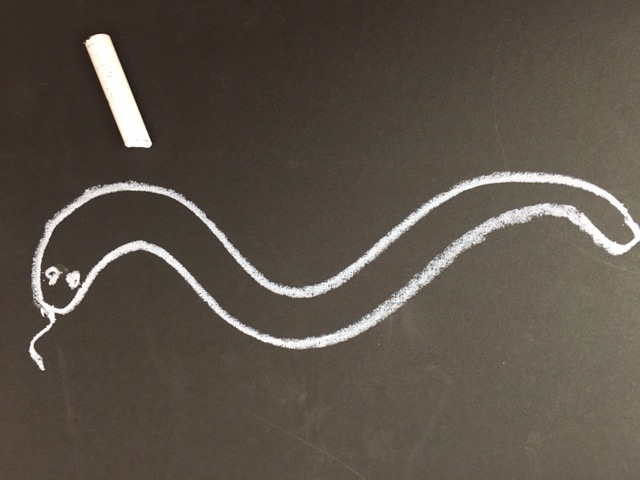 Oil pastels are super greasy and take a few tries to understand how to draw with them.
Once children are familiar with how to use oil pastel,
have them draw out their design with a white oil pastel onto the black paper.
If they want to lightly draw their outline with a  pencil first as a guide, that works great too!
Tip:
Tell kids to draw slowly, because oil pastel glides too easily in the wrong direction.
If you look at my sample of the finished large snake below, my oil pastel glided a few times in the wrong direction,
but I covered it up with lots of  patterns and lines.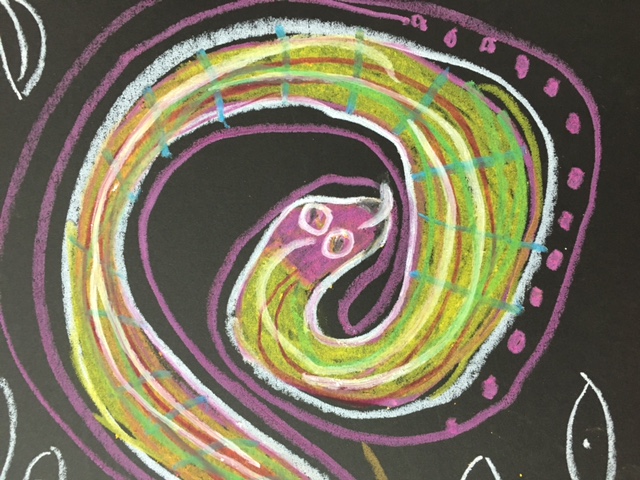 Have fun with oil pastels, the more color white and bright colors you use, the more the colors pop against the black back ground.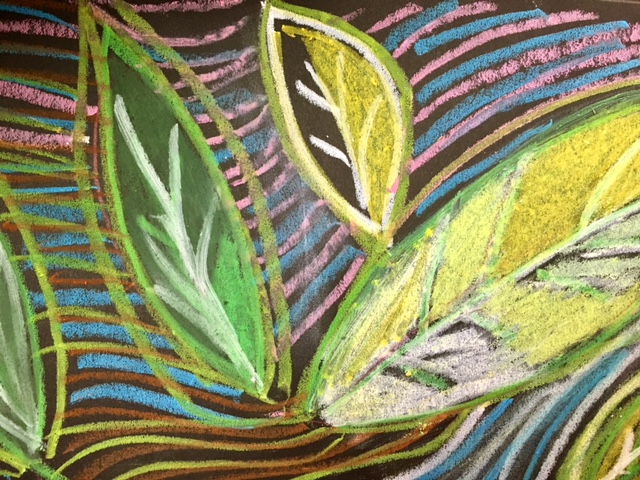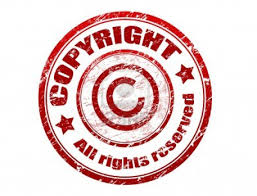 All rights reserved ©, Nature of Art For Kids®
No part of this blog may be used or reproduced in any manner whatsoever without written permission except in
the case of brief quotations embodied in critical articles and reviews.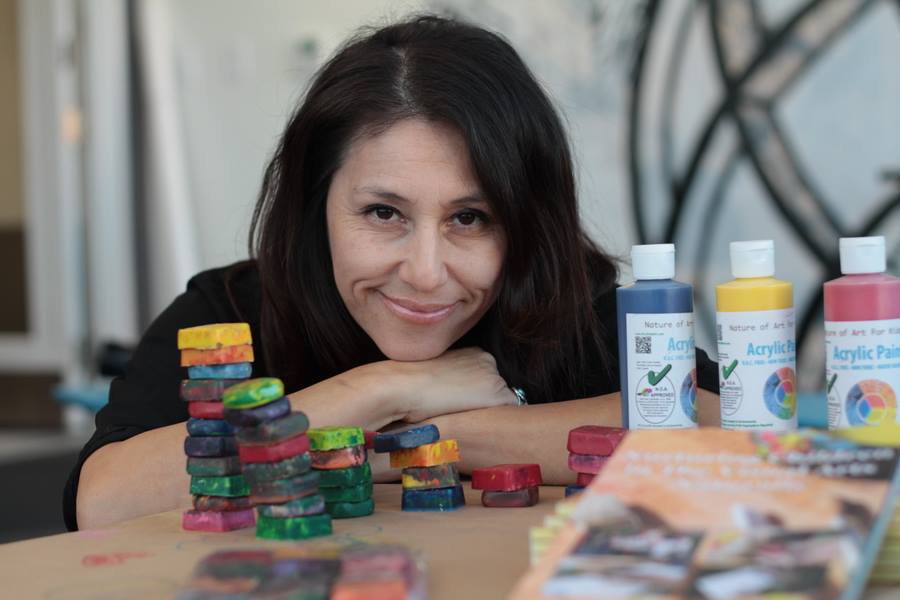 Spramani Elaun is an American natural art teacher and author of several art education books for children. Spramani Elaun has nurtured visual art lessons for thousands of children. She is founder of Nature of Art For Kids® Art School, an Earth-friendly non-toxic paint manufacturer, and founder of Colour Blocks™–the original square block recycled crayon company—and Art Kids Zone venues across the West Coast.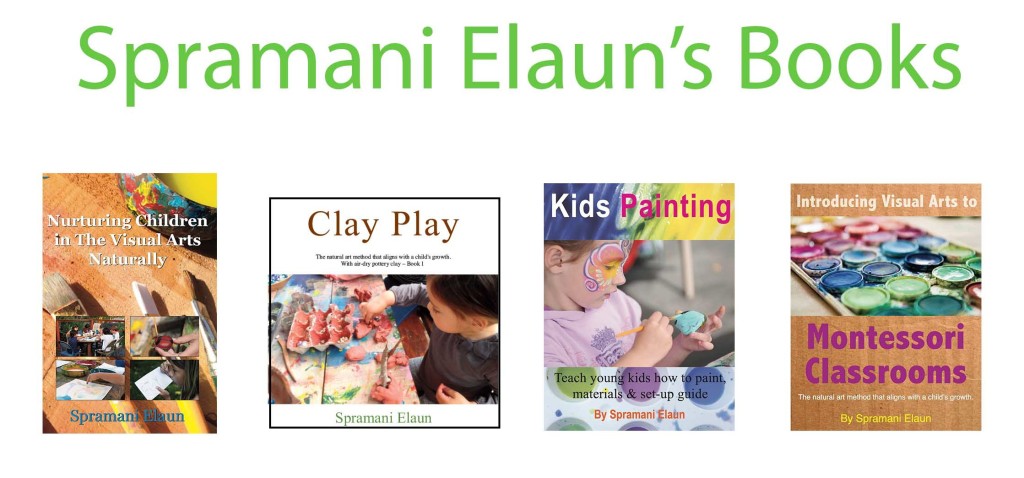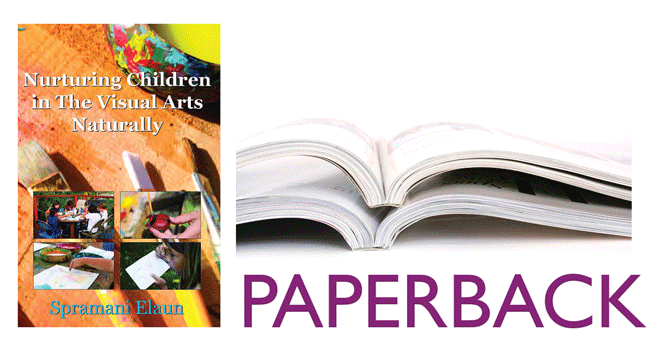 Nurturing Children In The Visual Arts Naturally 
5 Star Amazon Rating!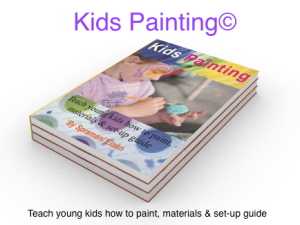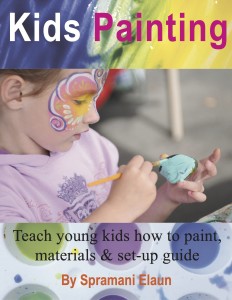 Kids Painting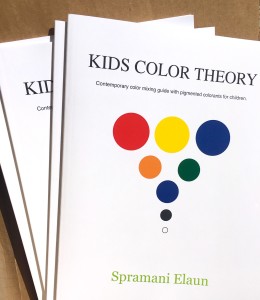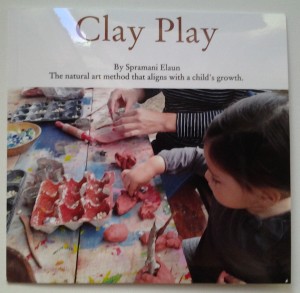 New Book! Clay Play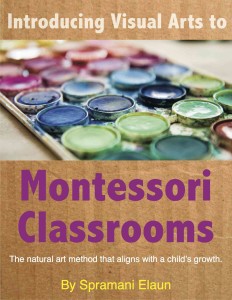 Introducing Visual Arts to Montessori Classrooms
5 Star Amazon Rating!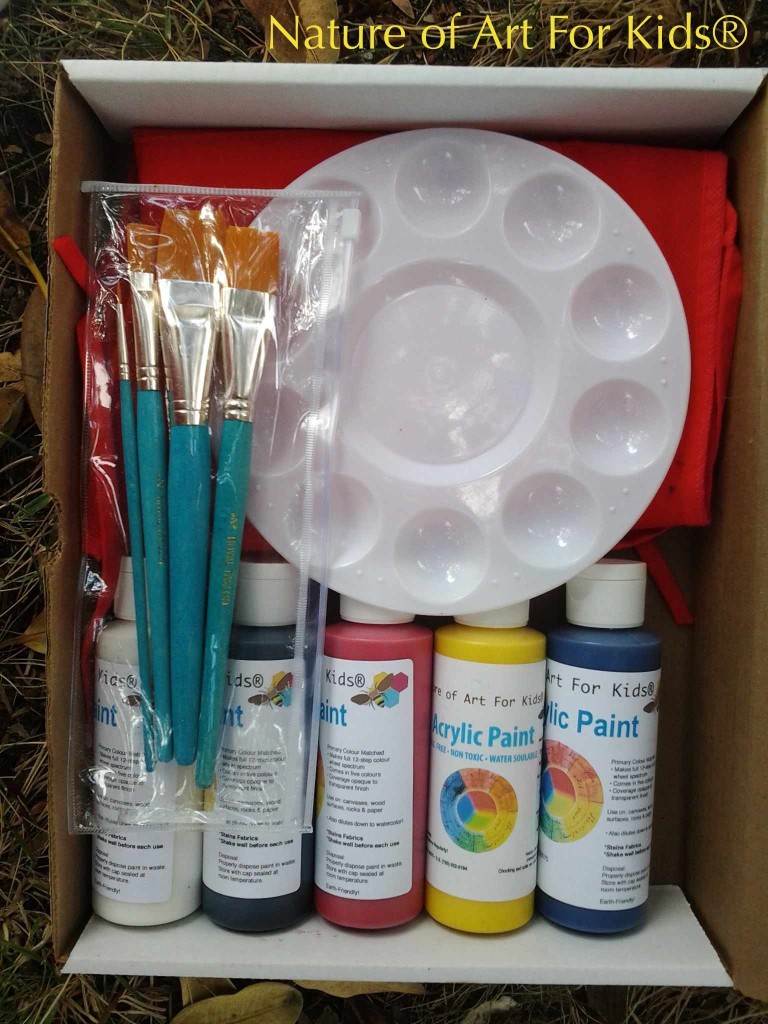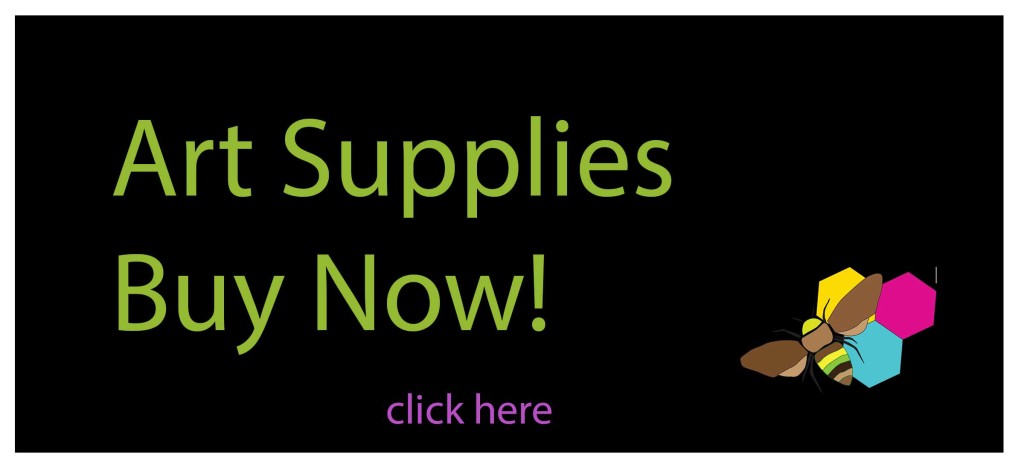 Please follow and like us:
About the Author: admin