Spramani Elaun's Art Story, Author
Designer + mommy + unschooled + natural art teacher + art supplier turned author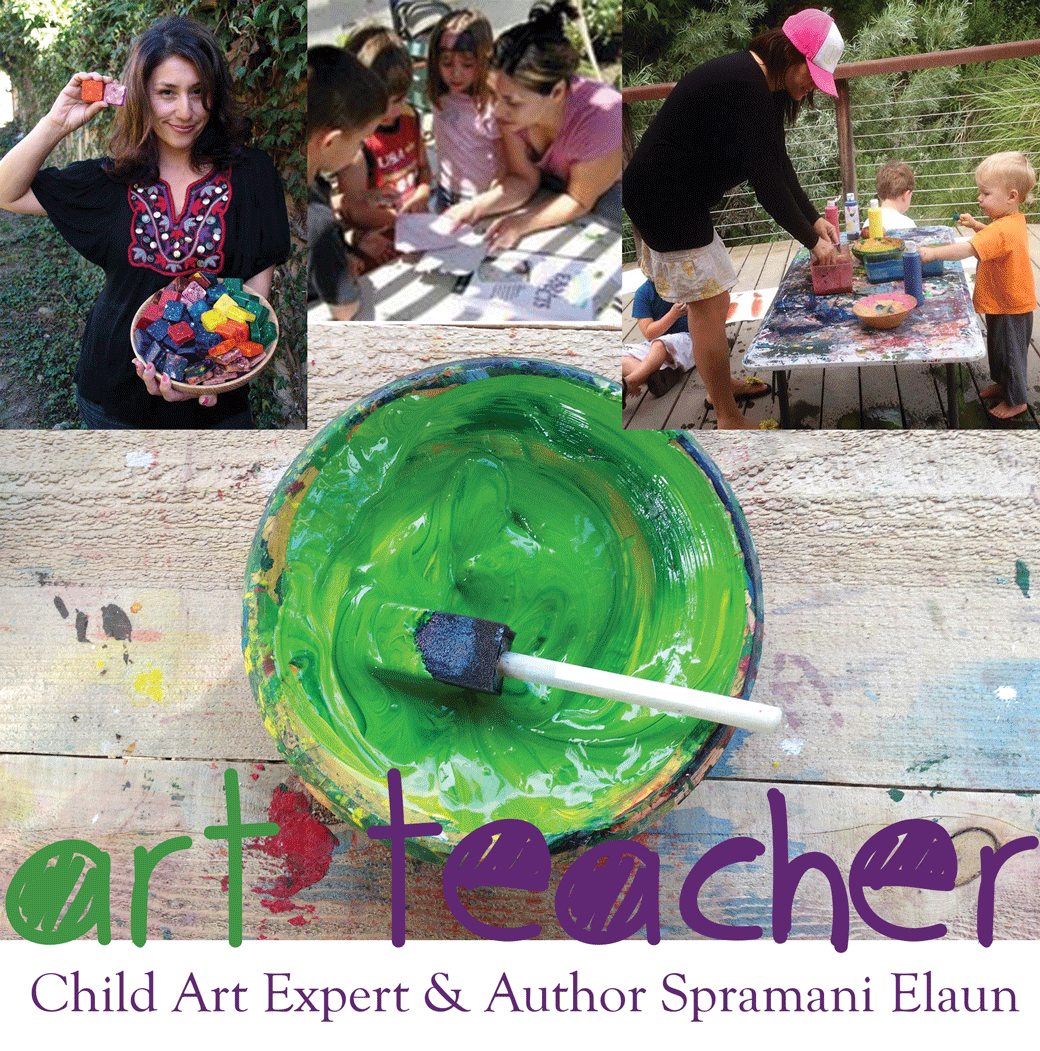 Nurturing Children In The Visual Arts Naturally ©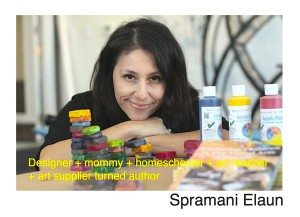 Hi, I'm Spramani Elaun, working mom and earth-friendly art teacher behind Nature of Art For Kids®. I'm a Creative Art Director turned homeschooling mommy and an art teacher turned author. I founded my own art school and art supply company all in a very natural way. Because of my unique experience and proven art method for children, I share these ideas in my new books and at quality art supply sales.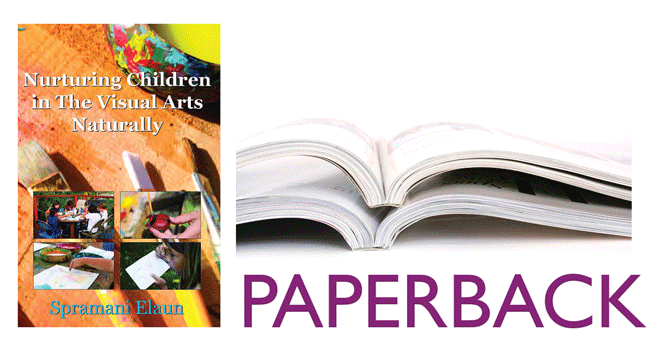 Freeing the Imagination
Spramani Elaun, Founder of Nature of Art For Kids®
By Linda Sechrist
In What We Ache For, author Oriah Mountain Dreamer describes creative work as that which has unpredictable results, effects and surprises: teaches us things we did not know before we began; changes us; and helps us unfold. This description could easily be applied to the creative life of Spramani Elaun founder of Nature of Art For Kids®
An experienced art instructor, Elaun draws from her deep creative well to teach children about following their uniqueness of their own creative process. Emphasizing exploration over results, she encourages children to nurture their self-expression and to, "follow their nose," and sense of adventure, something at which Elaun is expert. As a graphic designer, art director and specialized four-color print broker in the industries of commercial arts and packaging gave Elaun an outlet for her talents and skills. However, motherhood, which brought a newfound passion for exploring natural foods and products for her children, as well as the art classes she developed, proved to be an experimental home laboratory for an unfolding organic process that evolved Elaun.
Following her own nose, she stepped into new adventures in the uncharted world of natural art. "I never realized that my business experience, children, art background and passion for organic products and food would lead me to where I am now," she enthuses. When Elaun became a mother, she gave up working in the business world and began freelancing from home. Commercial work wasn't fulfilling enough, so she brushed up on her fine arts education and combined it with her homeschooling experience. As her small, homegrown business of kids' art classes flourished in the living room, Elaun delighted in observing self-directed children draw and paint imaginative works of art.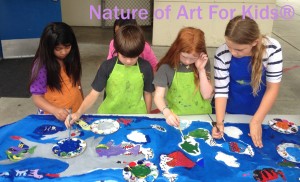 "After teaching and observing for six years I began to see that I had developed a natural way of teaching children," she says., "but I never dreamed how it would tie into my present life." In 2008 divorce changed Elaun's world. In need of less stress and more natural beauty, she moved from Riverside County to Encinitas, to be near the beach. Then on an afternoon stroll, she discovered the Seaside Street Bazaar. The plethora of vendors selling trinkets and crafts not only sparked Elaun's interest, but also the idea for her Nature of Art For Kids business. "I thought, 'Wow, I can have my children with me at a booth, while I teach art to tourists and allow children to paint and draw on paper and rocks,'" she recalls.
As Elaun's life continued to unfurl, other ideas emerged. She dipped into her knowledge of experience with natural product packaging and mixed it with an idea that led to recycled packaging for non-toxic art supplies.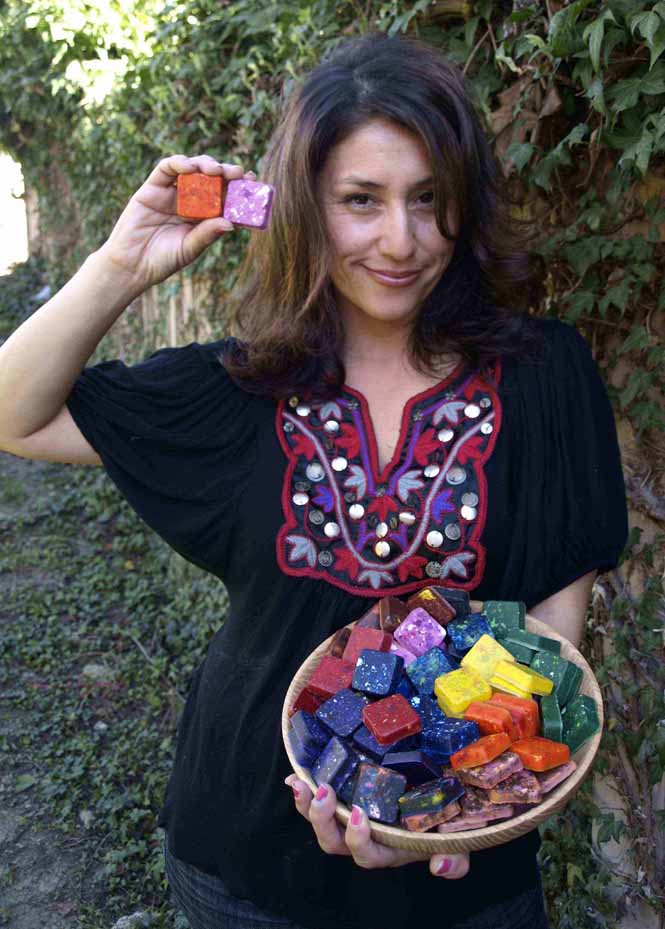 A bucket of crayon nubs that she didn't have the heart to throw in the trash made their way into a warm pot and turned into her own line of handcrafted crayons "Colour Blocks®" in earthy color tones, which pours into molds she makes. A line of non-toxic paints for children, distributed nationally and available at local stores, resulted from a conversation she had last summer at the Cardiff Green Expo. "All I've ever done has been in service to what I am now," muses the creative wizard and homegrown business owner. In full-time pursuit of a bachelor of science degree in marketing business management, Elaun finds her life still unfolding with new adventures and projects. Among her latest are Kids Paint & Draw Free, a nonprofit she is organizing.
Published originally in the community spotlight March 2010 San Diego Edition, Natural Awakenings Magazine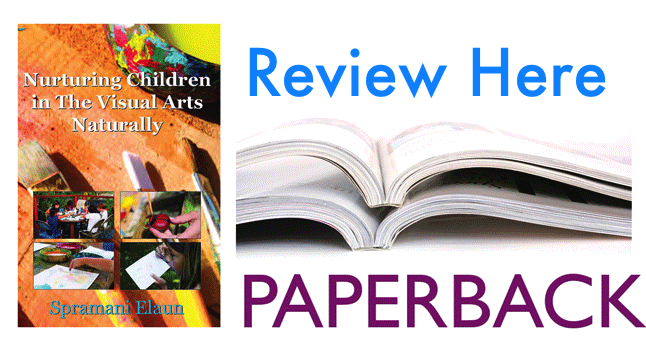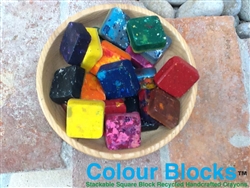 Nature of Art For Kid's® was founded in 2008, Unique Earth-Friendly Art Supplies & Art classes. LessonsTaught Naturally and child-led.
Nature of Art For Kid's® method and style are U.S. Trademarked.
Nature of Art For Kids® now host Eco Kid Zones featuring non-toxic products sales, non-toxic art activities.
Colour Block™
Buy earth-friendly art supplies from, Nature of Art For Kids®