8 Strategies
Supporting Kids Art Doodles & Paintings
By Spramani Elaun
In my book Nurturing Children in The Visual Arts Naturally I share a funny story about the day my five-year old son came running up to me with his strange doodles.
It's taken me over 20 years to understand the process children go through learning to draw and paint realistic imagery.
The story's about my struggle as a professional artist and art teacher trying to critique my own children's artworks.
Long story short, after taking the low road and high road, I learned to simply nurture my children with supportive words and actions, rather than trying to teach artsy terms or  lessons too early on.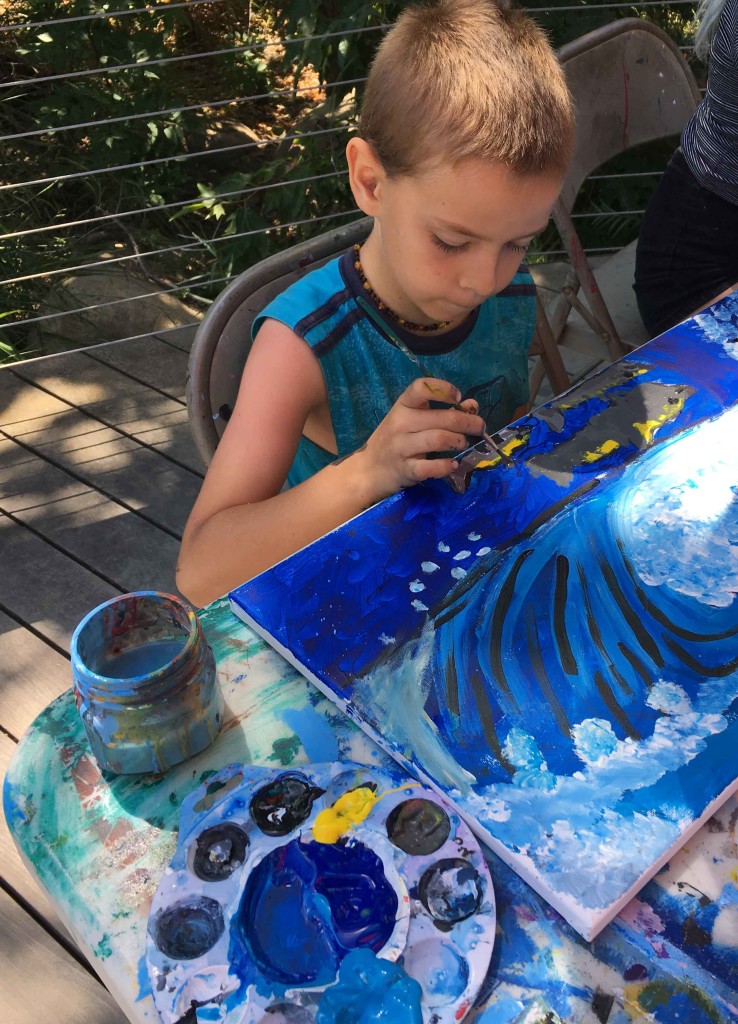 Here's why in a nutshell:
I've taught over tens of thousands of children how to paint and draw and it comes down to simple milestones children must go through to build artist skills.
Drawing is defiantly a natural skill that gets better as children grow.
Drawing is based on three actions I call the – 3 Component skill parts, these three actions are cognitive brain, visual eye perception, and fine-motor development.
Not getting too much into the science behind it, it's similar to how child learn to ride a bike for the first time.
When a child learns to ride a bike, they learn to get balance, build muscles to hold themselves up on a bike, and know the simple concept to why they want to ride a bike, it's fun!
As we teach kids to ride a bike we say comments like; pedal, balance your bike, keep your head looking where you're going, try it again, we even buy them the bike to try to learn to ride.
Kids learning to draw and paint go thru the same type of process.
Just as we teach our kids to ride a bike with encouraging words, the same goes for doodles and painting development.
We can gentally support these milestones that lead to recognizable drawings as they grow.
Trust me, kids learn to doodle and draw nicer pictures as they grow, and collect knowledge about shapes and objects, which always leads to nicer artworks.
Not all kids like to communicate with a drawing pencil. Some embrace it and some don't, just like the act of riding a bike.
For new parents or young educators this might seem new and hard to know what to say or do when children run-up excited with strange looking doodles.
I've see lots of silly articles on the web giving parents advice to talk to their children like an art critique, try not to.
It's not necessary or valuable until later in their teen years,  if they want to pursue a career in visual communication, graphics, illustration for fine arts. You're not going to stifle their creativity if you don't start using art language to describe their works.
I promise!
I would like to share 8 helpful supportive strategies during this normal childhood process.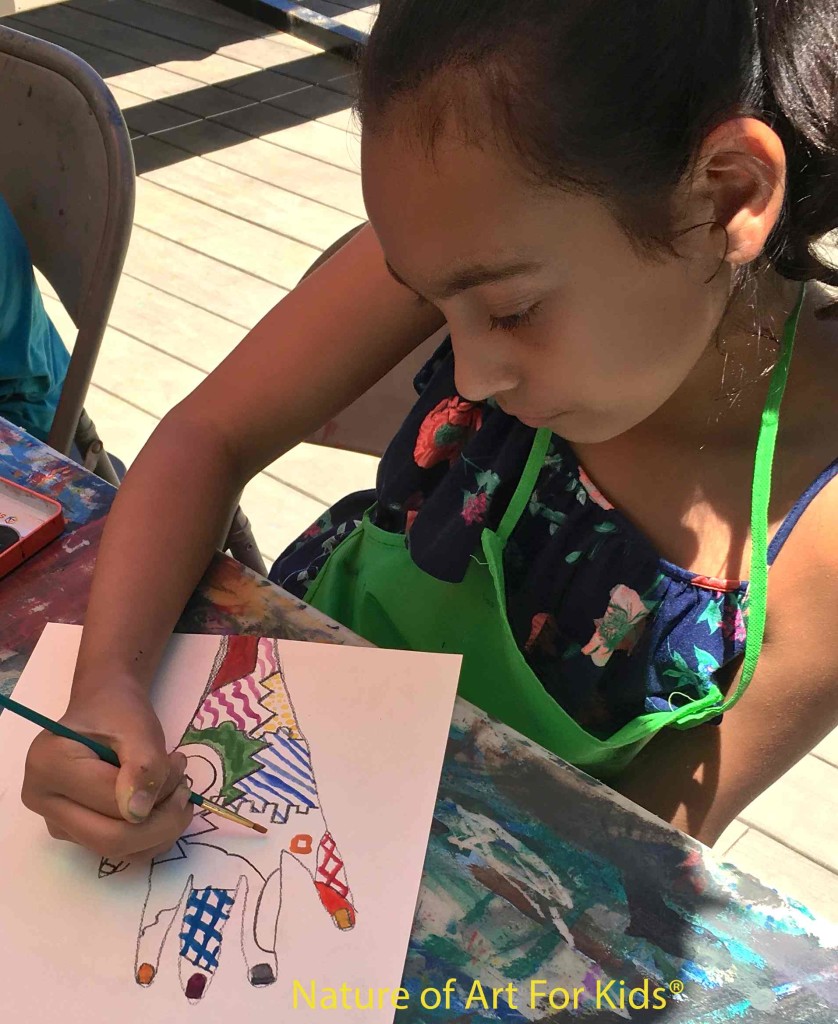 8 strategies
1. Listen
2. Don't Analyze Artworks
3. Except Art Play
4. Respond Positivity
5. Ask Positive Questions
6. Showcase Artworks for support
7. Give Positive Body Reassurance
8. Provide Art Supplies for support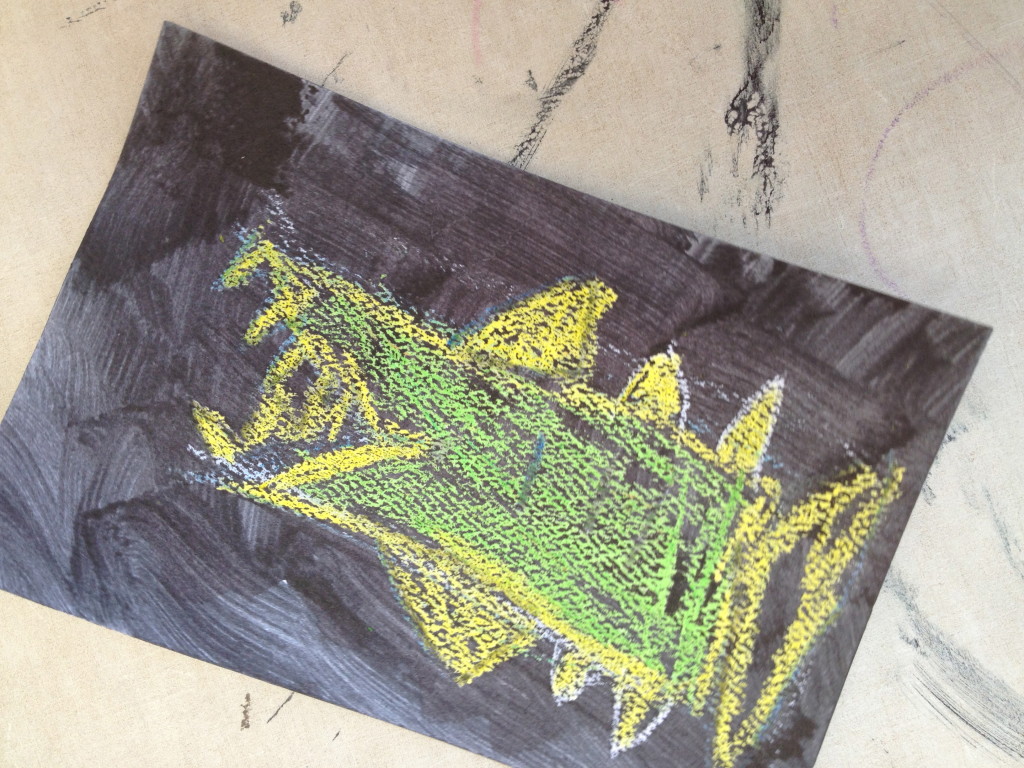 8 strategies explained in detail:
1. Listen – Listen first, try not to be so quick in asking what it is or why they created it. Listening can help children talk or describe their works. By listening you wont bring focus to their artistic skill sets, and be given insights to their thought process.
2. Don't Analyze Artworks – Try NOT to analyze children's artworks like an art critic, using art language to soon may feel negative to the child.
3. Except Art Play – Mostly at young ages, a child's artworks are usually experimental and led by curious ideas or simple art play. Doodle play goes on through childhood, through multiple drawings, even sometimes through hundreds of doodles, have patience!
4. Respond Positivity – If your child ask what you think, tell them you find it interesting and ask them to tell you more about their drawings so you can share more of your positive feelings about their artwork.
5. Ask Positive Questions – When a child shows interest and wants to talk about their skill sets, than encourage them by finding a strong point in their artwork. Here's an example: your child tells you they drew their dog, complement the drawing like this" I like the details you gave your dog". You can ask them if the drawing is from their imagination, or from looking at their dog or a picture of their dog. If they are old enough this will help them understand the different ways artist can draw. After the age of 9 years would I start talking this way.
6. Give Positive Body Reassurance – Give support to your child when they don't know what to say about their own work, with a smile.  You can say something positive like "I like this drawing, do you want to share with me what you created?". If they don't respond to you or can't describe their artworks, reassure them with a smile of approval.
7. Showcase Artworks for Support – If the child has explained their artworks to you, ask if they if they want to showcase it around the house or classroom, or maybe even give it way to someone special. If your child has made multiple doodles, ask them to pick their favorite one to showcase. It makes it easier for you to not pick the wrong one, plus keeps less paper clutter around.
8. Provide Art Supplies for Support – As a supporter, you should offer more art supplies to experiment with, like papers or different types of drawing supplies. Crayons, color pencils, markers or something special you might have around. If you are in the position to take a request for something new to buy them, then do so to support their drawing interest.
If you would like to learn more information about visual art education for kids, opt-into our newsletter and get alerted when my newest book is ready to order Kids Doodling & Drawing Naturally (How-to teach kids to draw) ready winter 2017.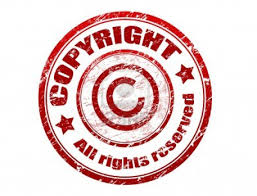 All rights reserved ©, Nature of Art For Kids®
No part of this blog may be used or reproduced in any manner whatsoever without written permission except in
the case of brief quotations embodied in critical articles and reviews.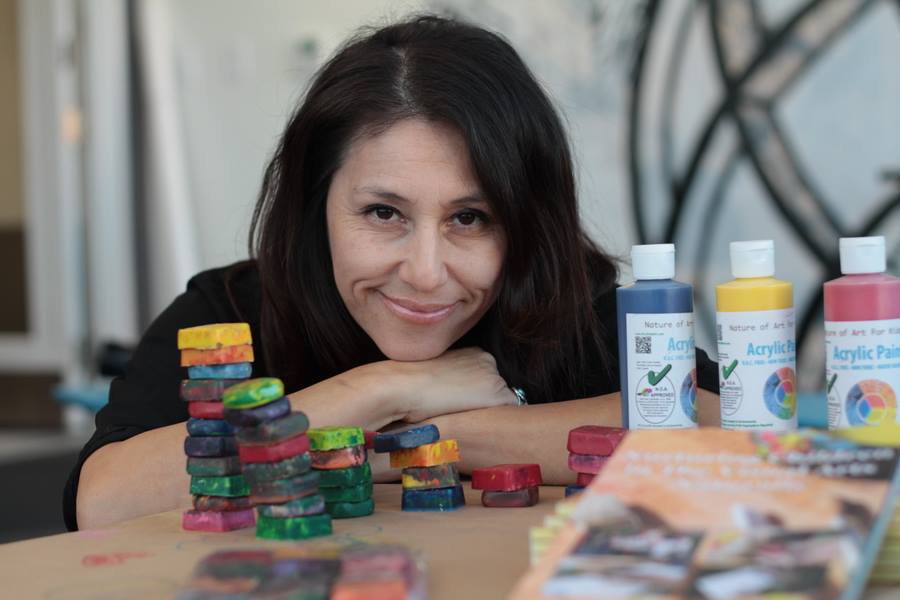 Spramani Elaun is an American natural art teacher and author of several art education books for children. Spramani Elaun has nurtured visual art lessons for thousands of children. She is founder of Nature of Art For Kids® Art School, an Earth-friendly non-toxic paint manufacturer, and founder of Colour Blocks™–the original square block recycled crayon company—and Art Kids Zone venues across the West Coast.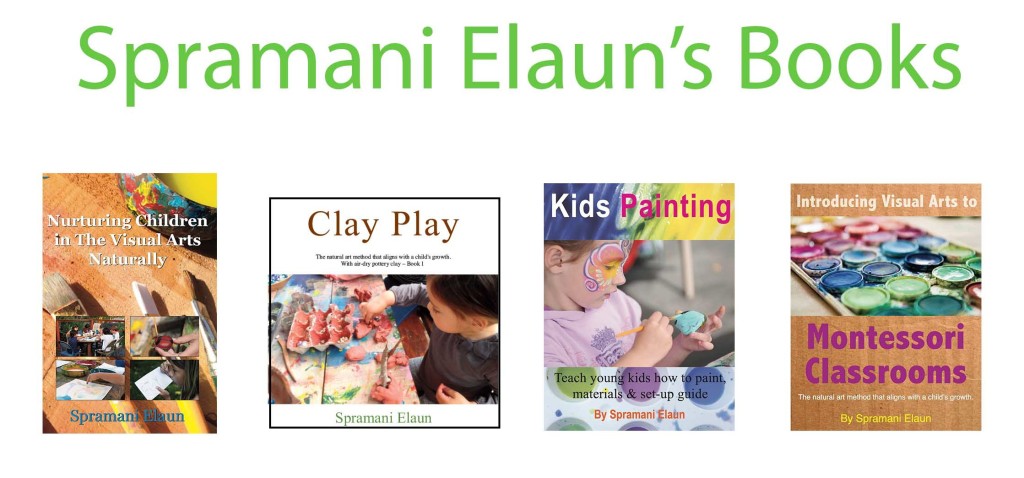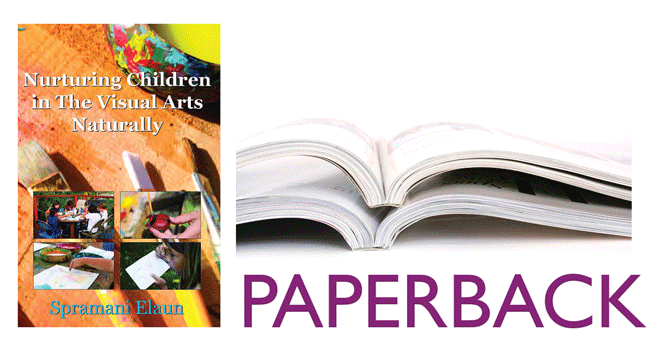 Nurturing Children In The Visual Arts Naturally 
5 Star Amazon Rating!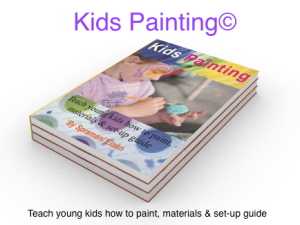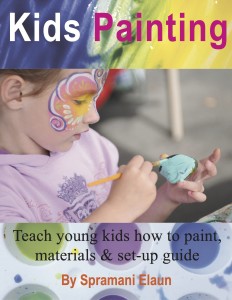 Kids Painting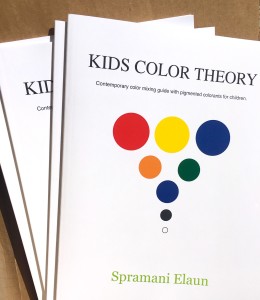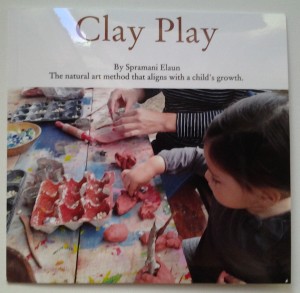 New Book! Clay Play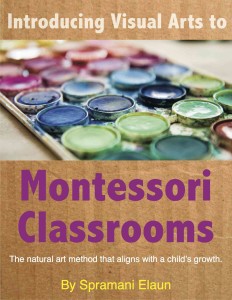 Introducing Visual Arts to Montessori Classrooms
5 Star Amazon Rating!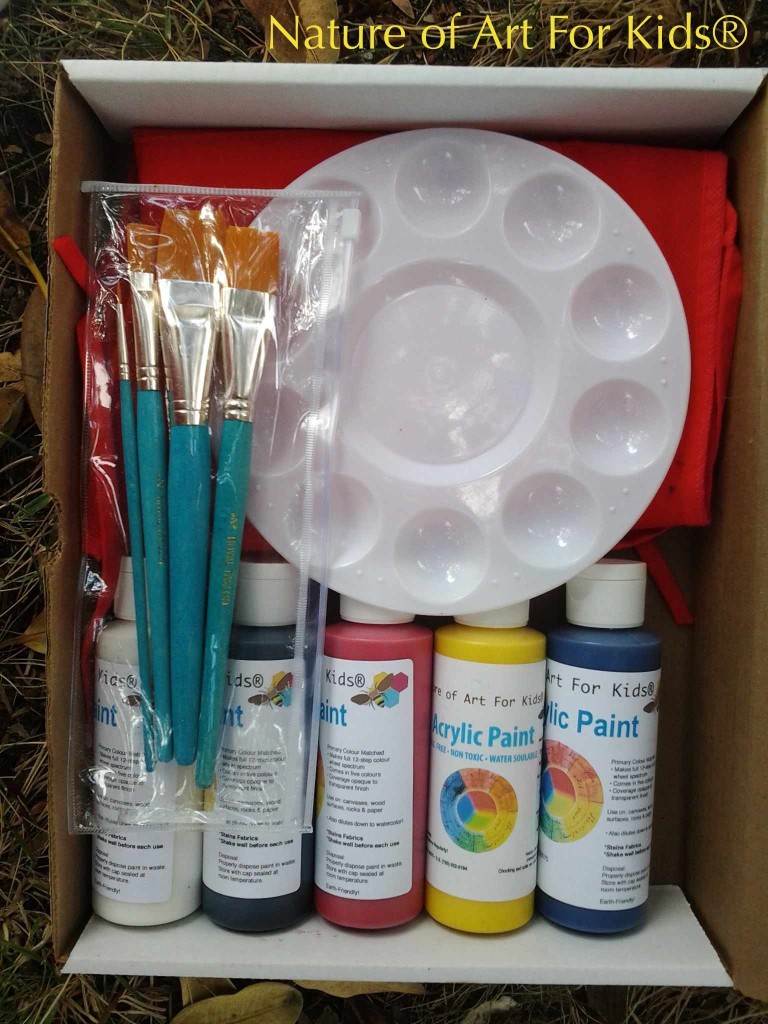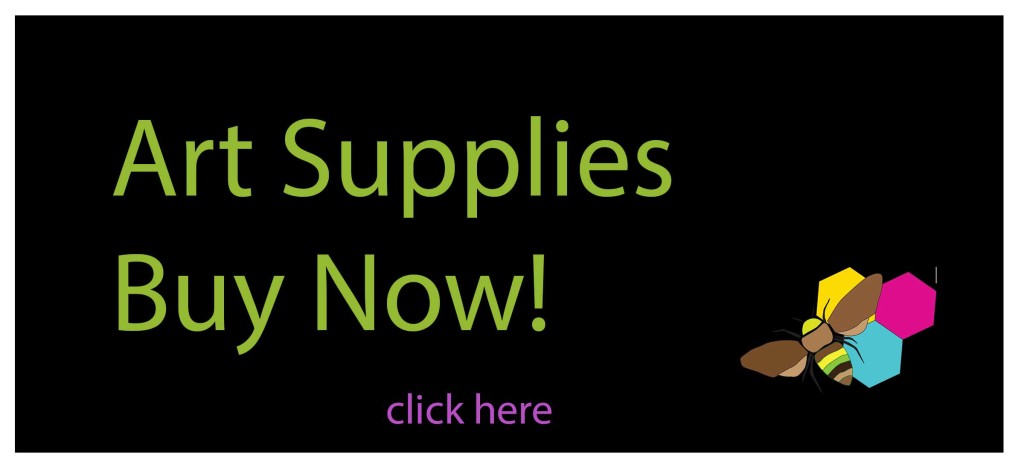 Please follow and like us:
About the Author: admin